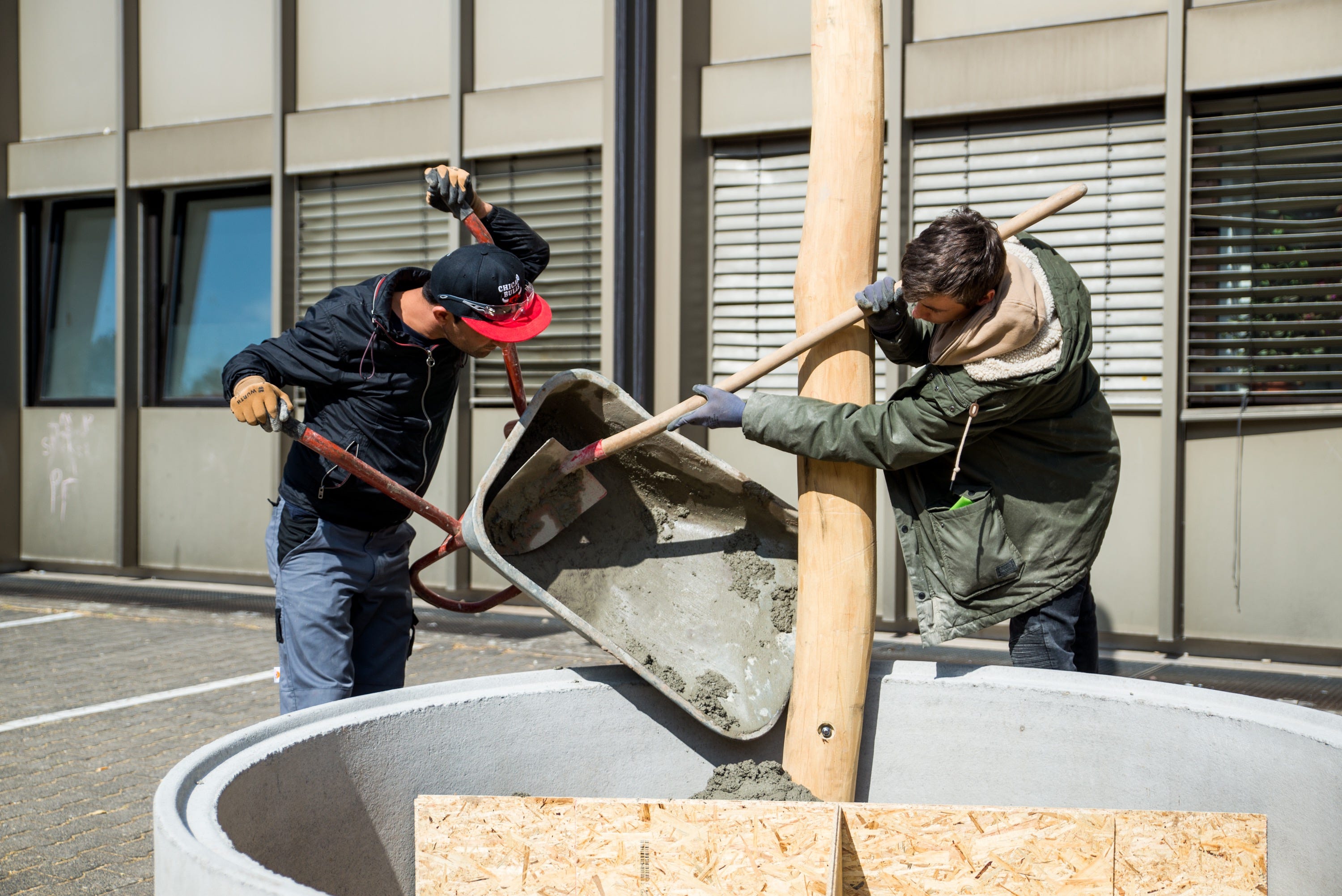 REFUGEE ACCOMODATION
FROM GREY TO COLOURFULL
The formerly grey fence is shinging in red, orange and yellow.
What happened here?

Transfomration of a dreary courtyard of a former office building, now used as a home for around 500 refugees: students of the Helene-Lange school as well as the Fritz Ginsberg primary school created a play space together with the inhabitants. They banned the grey and exchanged it with warm colors, woods, plants and mosaic - an atmosphere to relax and play was created.

There is now a big sandpit with playhouse for the smaller children, a crazy climbing structure made from big woods, seating surrounded by natural greens invite to take a little rest. Benches small and big invite inhabitants, social workers and neighbors to sit together comfortably.
PHOTO CREDITS OFFERT ALBERS