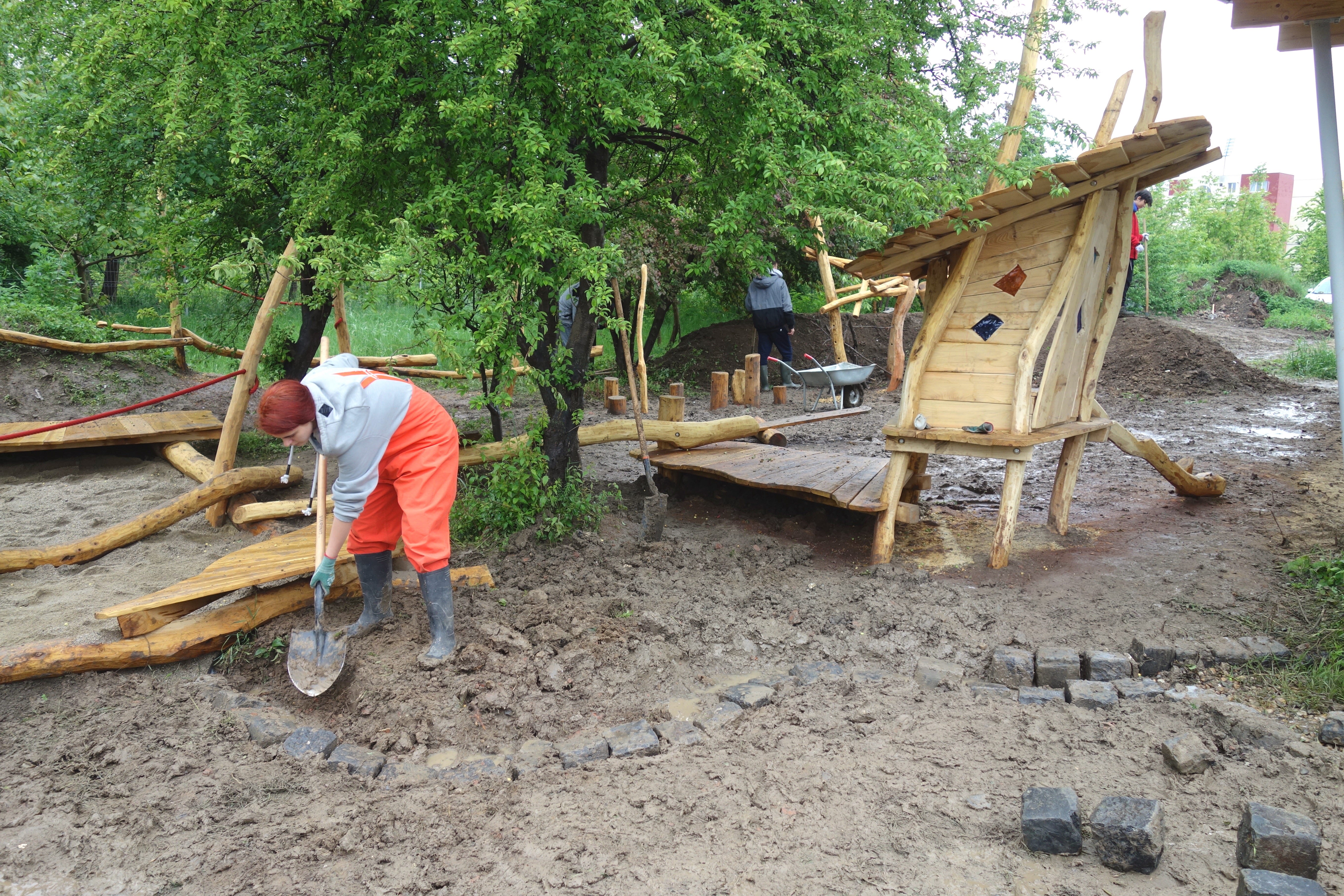 "I can't describe the feeling of seeing the kids playing
on our playground now! I feel... Hmmm, simply happy!"
PARTICIPANT MERIT
when the children discovered the playground
EIGHT GRADERS FROM EMMENDINGEN COOPERATE WITH RUMANIAN CLASS FOR PLAYGROUND PROJECT
The story of the Waldorfschool of Timisoara is about the success of self-organization. The initiative was founded after communism (1989) by donations only. Starting with a nursery only, the kids that visited showed the need for a following school. The city provides a ground, the buildings were all built with the parents. KuKuk Kultur was involved in the creation of the garden since 2008 with different groups.

Today the school has 582 students with a rising trend. The school currently tries to get financing for a building for the advanced levels.
Our current KuKuk project was building play areas for the new kindergarten with three little outside areas.

The team consisted of German and Rumanian students, teachers, and parents. Despite terrible weather conditions (it didn't stop raining) we had 60 persons working on the playground at the same time.

The mothers of the school took care about the catering and provided tons of home cooked food for us.

Rather impressive for us: the endurance level of the very young team.