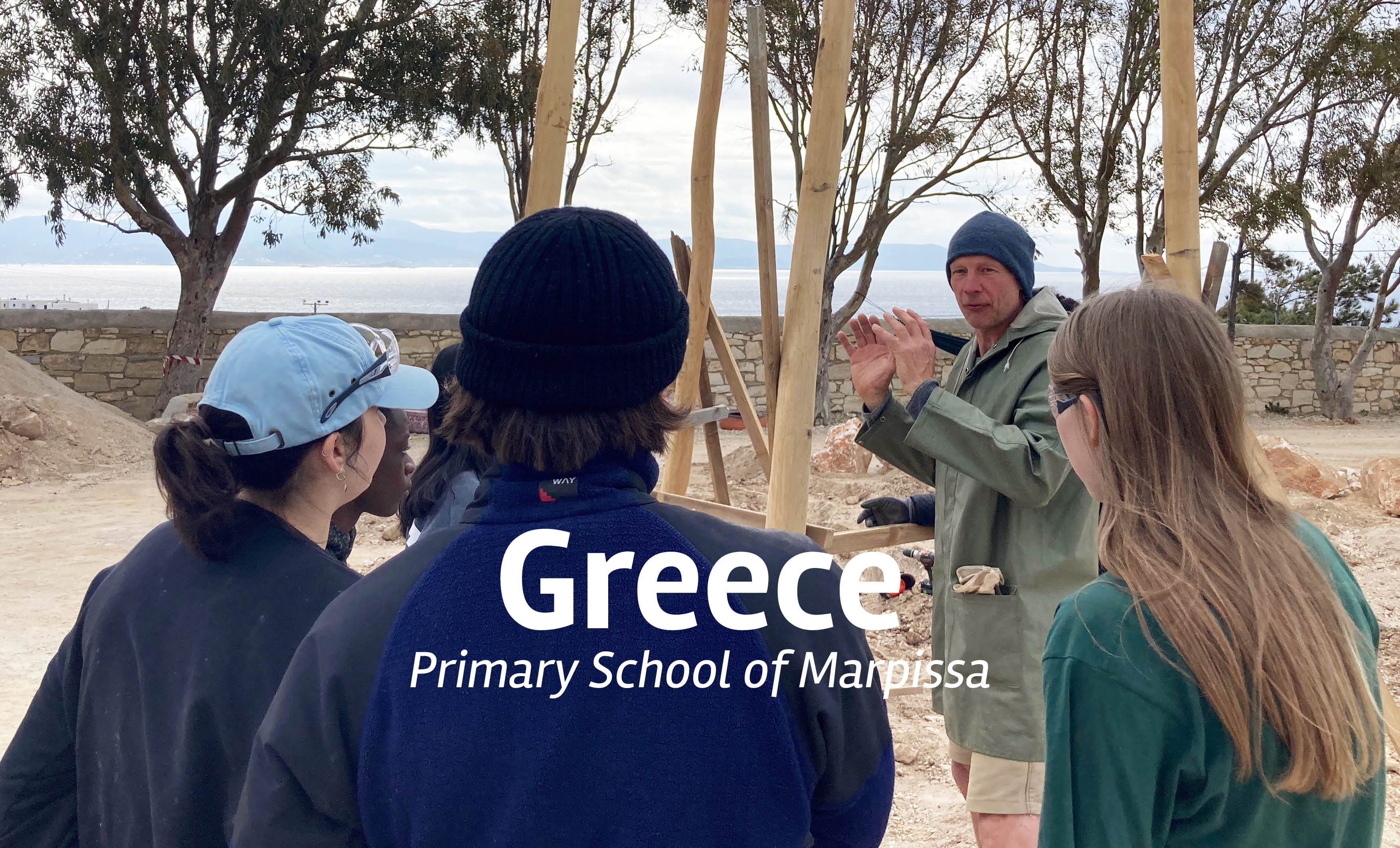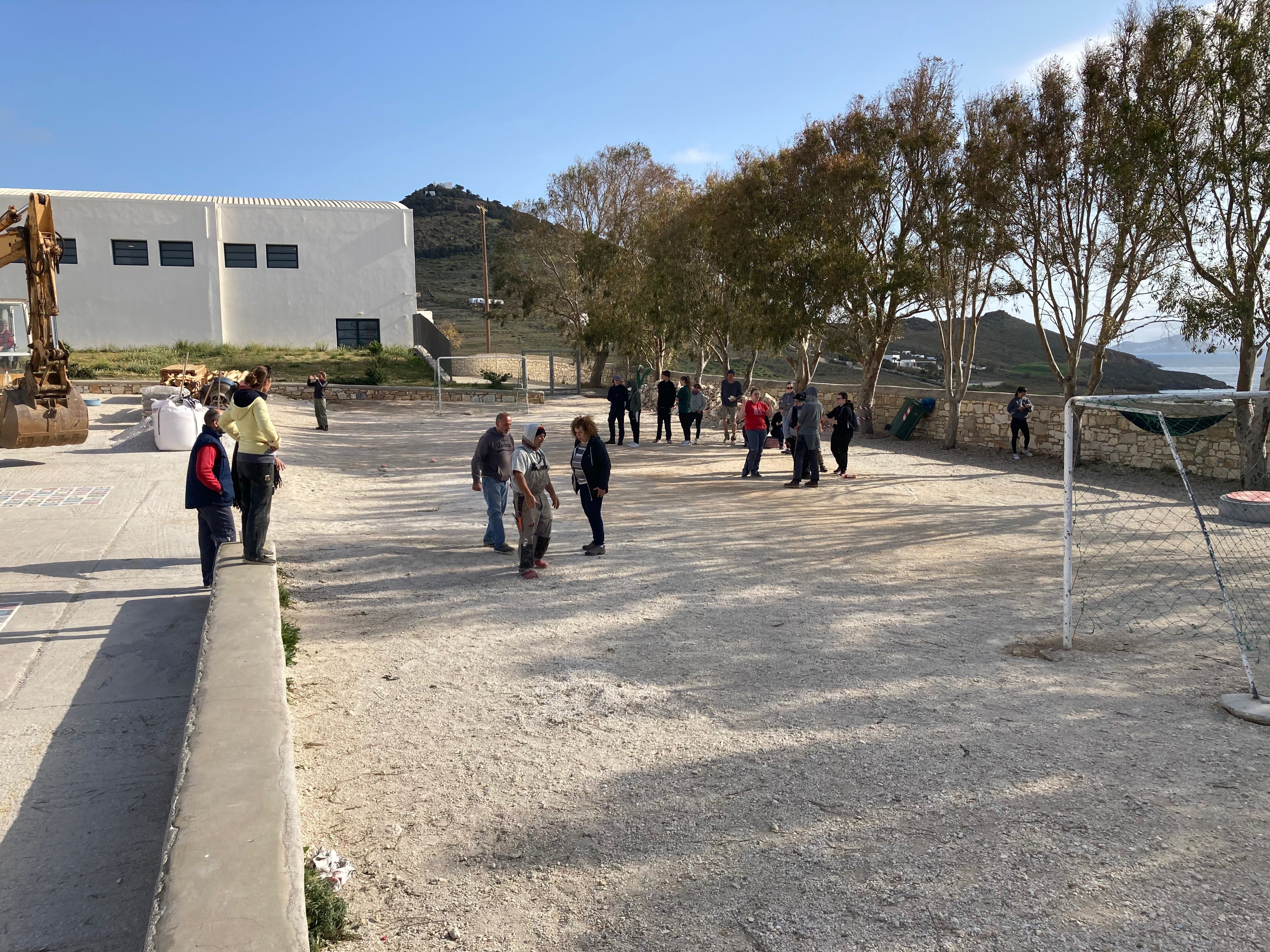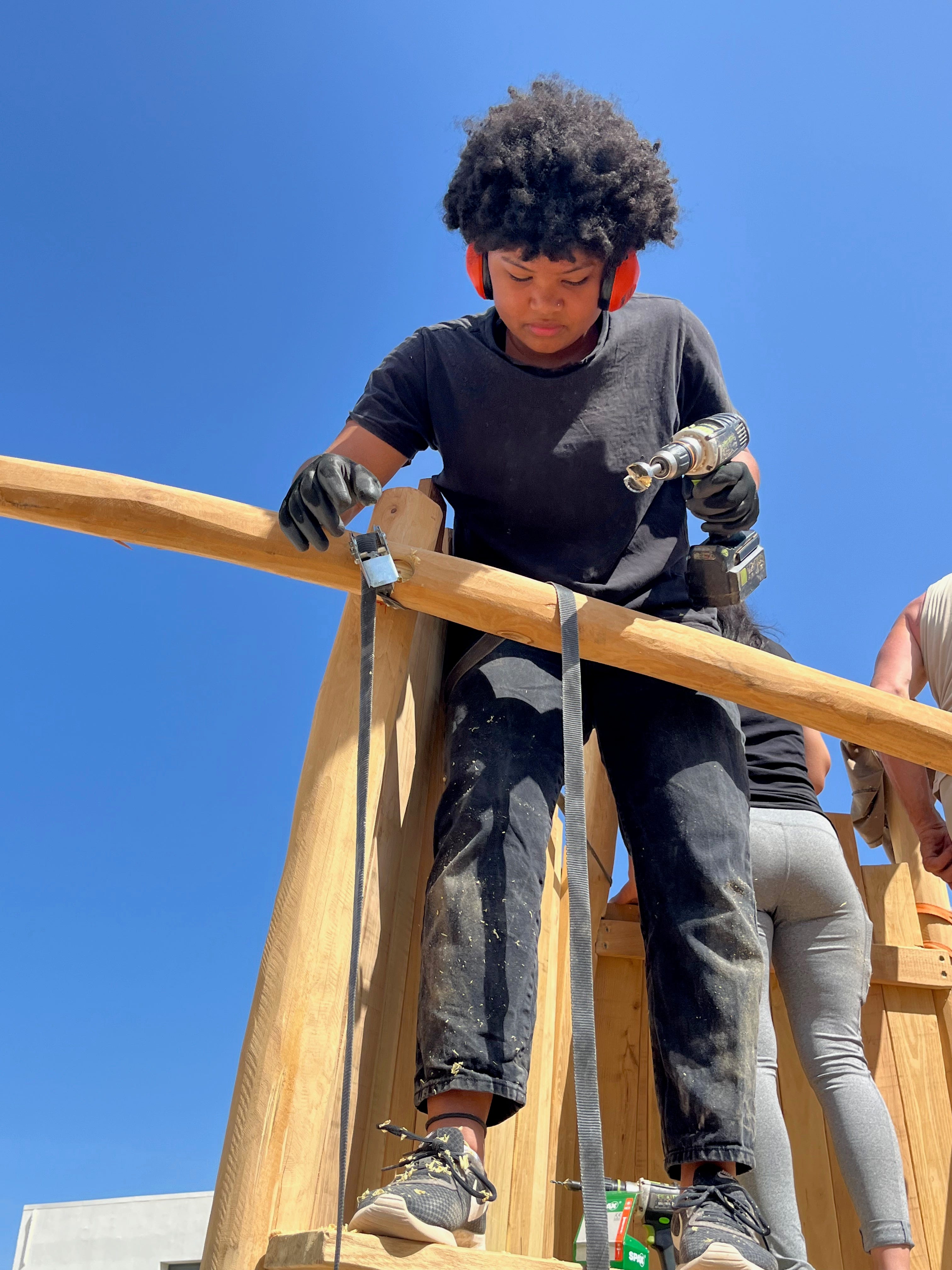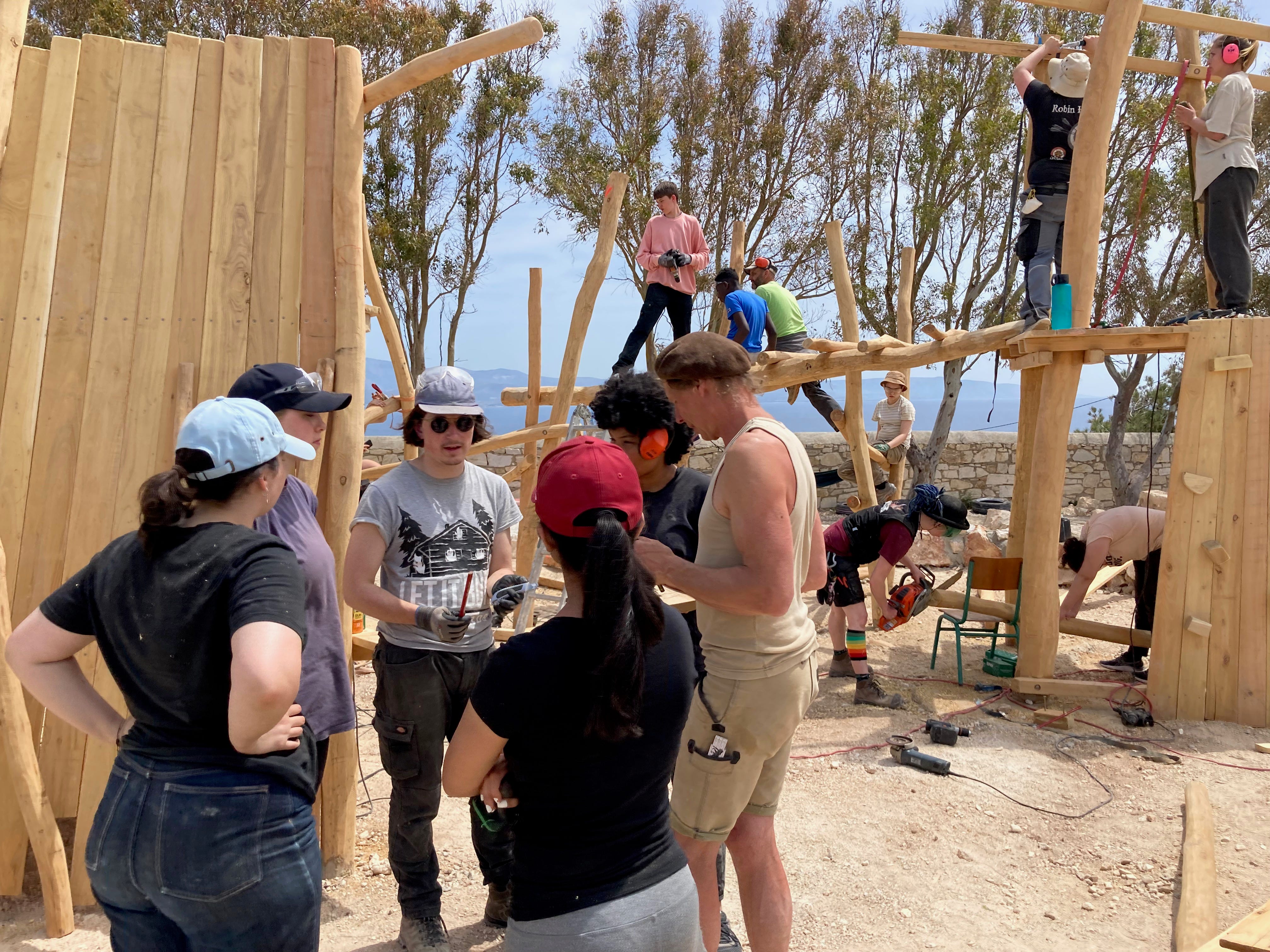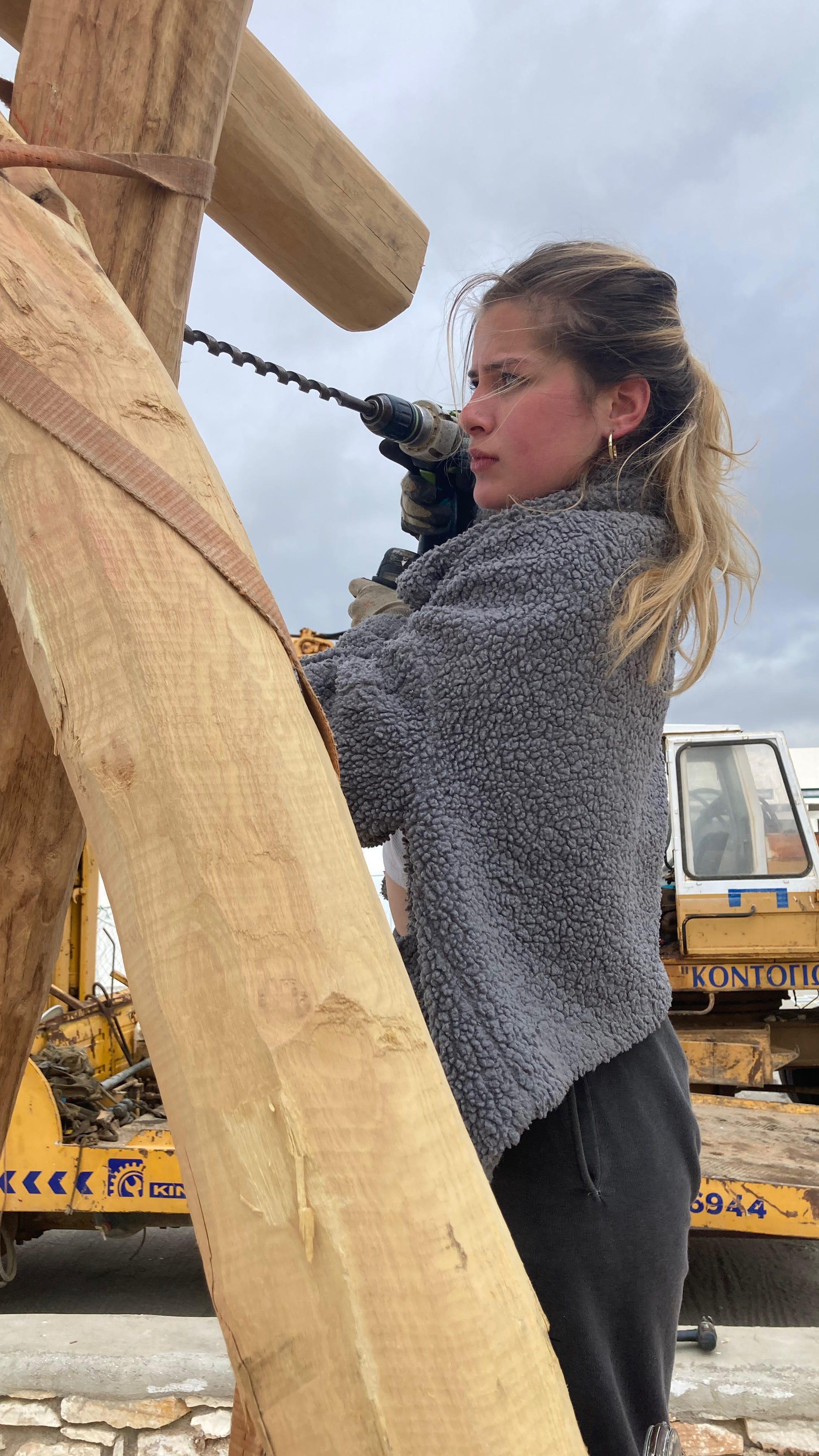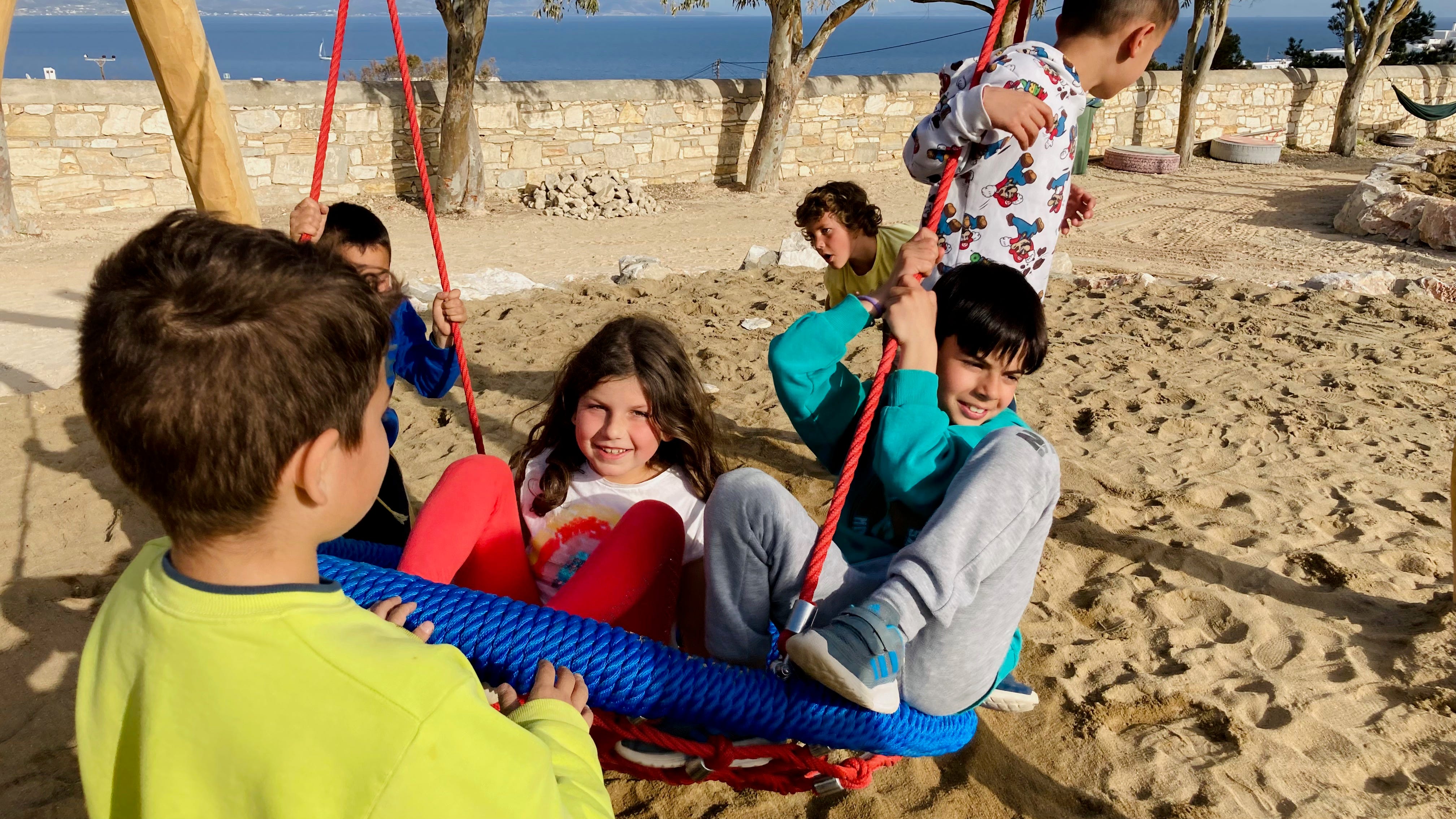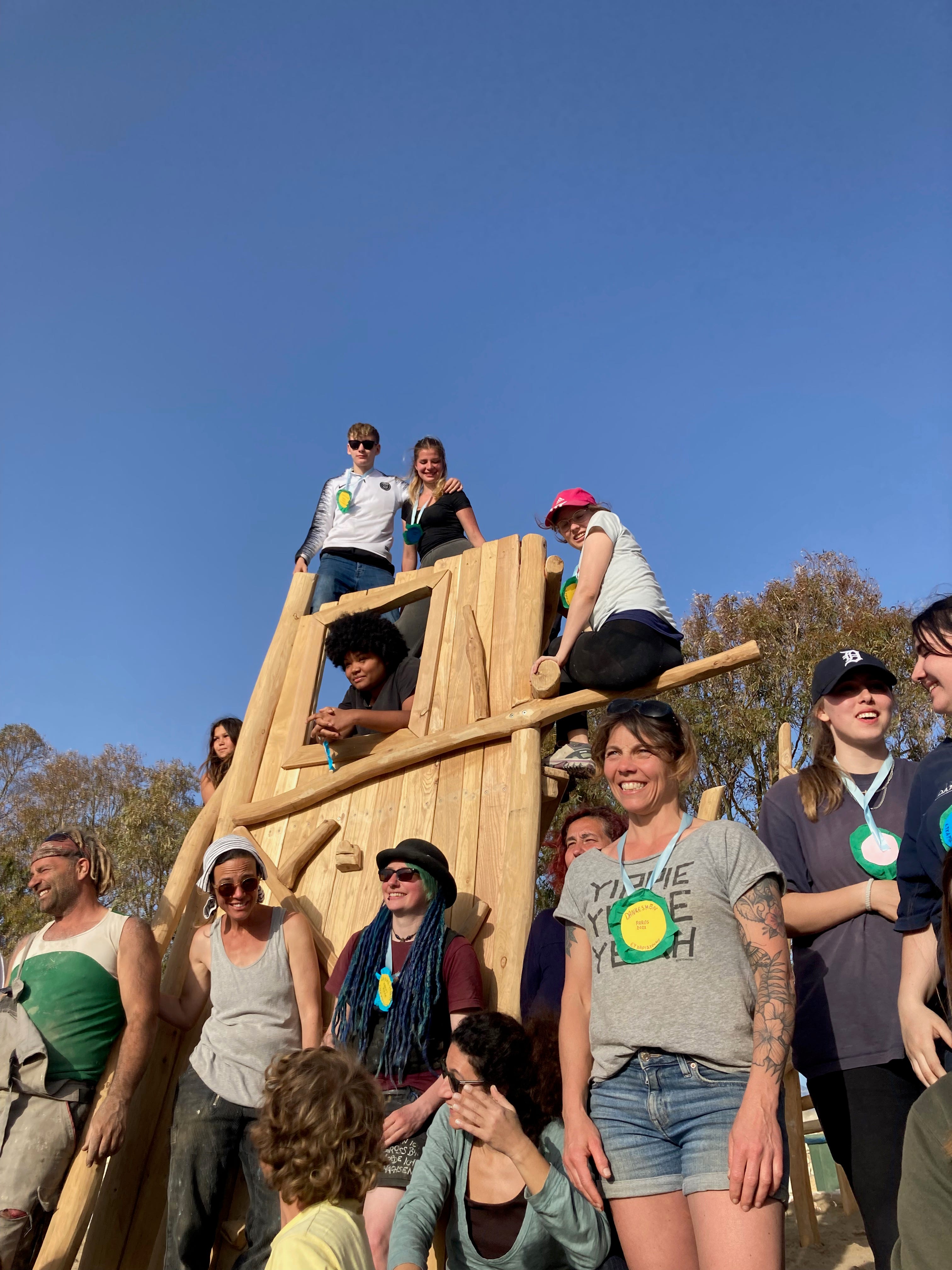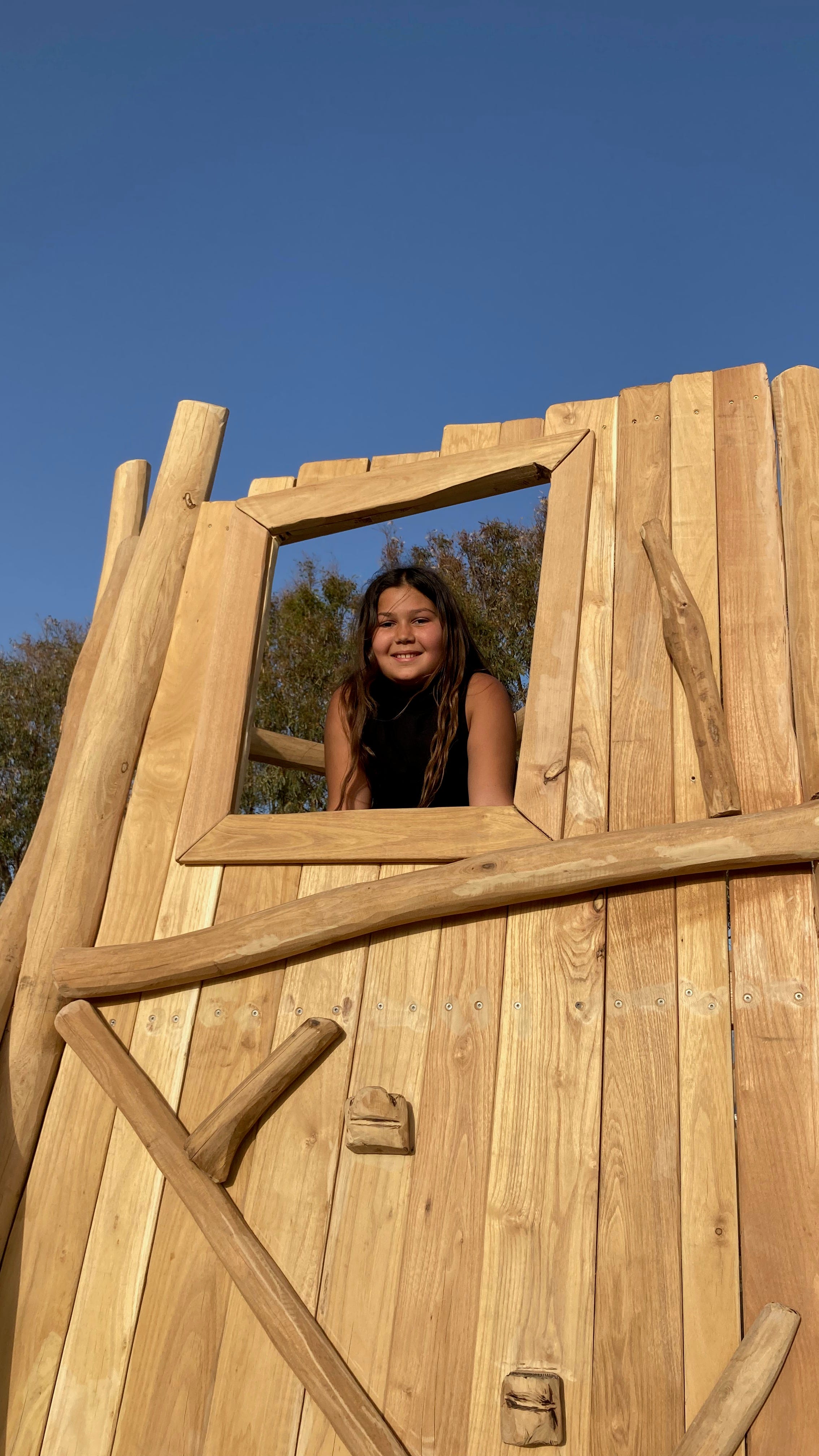 We built a playground on the island of Paros together with a group of young people from Stuttgart from the St. Josef and ProKids youth welfare institutions. Before the playground construction begins, the young people and the construction team were invited to a reception ceremony at the school. Here, the young people were welcomed by the children with dances, songs and small gifts.... This broke the ice and dissolved any uncertainties about communication or cultural differences.

On the first day of the project, the KuKuk culture team met with the young people and representatives from the school for a planning session. First, the parents from the school reported on the precarious situation of the school, as well as the wishes and fantasies of the children about their new schoolyard. Afterwards, we walked together through the barren schoolyard to get a picture of it ourselves and to let the first ideas develop. The young people get together in groups to develop an idea for a play element. These are presented the next day and, together with the construction supervisors from KuKuk Kultur e.V., are brought together to form an overall plan.

Once the plans have been drawn up, Johannes Lemcke-Hühner, the construction supervisor, gives everyone involved a safety briefing on the machines. Then the young people can get started and put their ideas into practice. During the first step, the excavation of the foundation holes and the fall protection areas, the construction team already faces its first challenge: underneath a layer of earth of about 20 cm, we come across marble. A new plan had to be drawn up quickly. Thanks to the good cooperation with the municipality of Paros, we were able to get heavy equipment to hammer out the foundations for us with a huge pneumatic drill. A spectacular sight!

In the meantime, further preparations continued with the young people. Together with their supervisors, the ideas will be turned into constructions over the next few days. In this process, the young people can get to know each other and the group forms. Despite the age difference, contacts are made very quickly and a balanced group dynamic develops in which everyone feels seen and accepted.

"The dynamic of the playground construction has spread to the whole village. Everyone is so happy that you are there and about the commitment of the young people. Everyone wants to contribute something. Something very special is being created here!" says Evi Koutsospirou, a member of the parents' council of the primary school in Marpissa with shining eyes. The warm welcome from the school contributed to a special feel-good atmosphere. The construction team was fed and cared for daily by parents from the school and friends from the island. The children and parents of the school also helped with the construction. In this way, relationships were also formed among them.