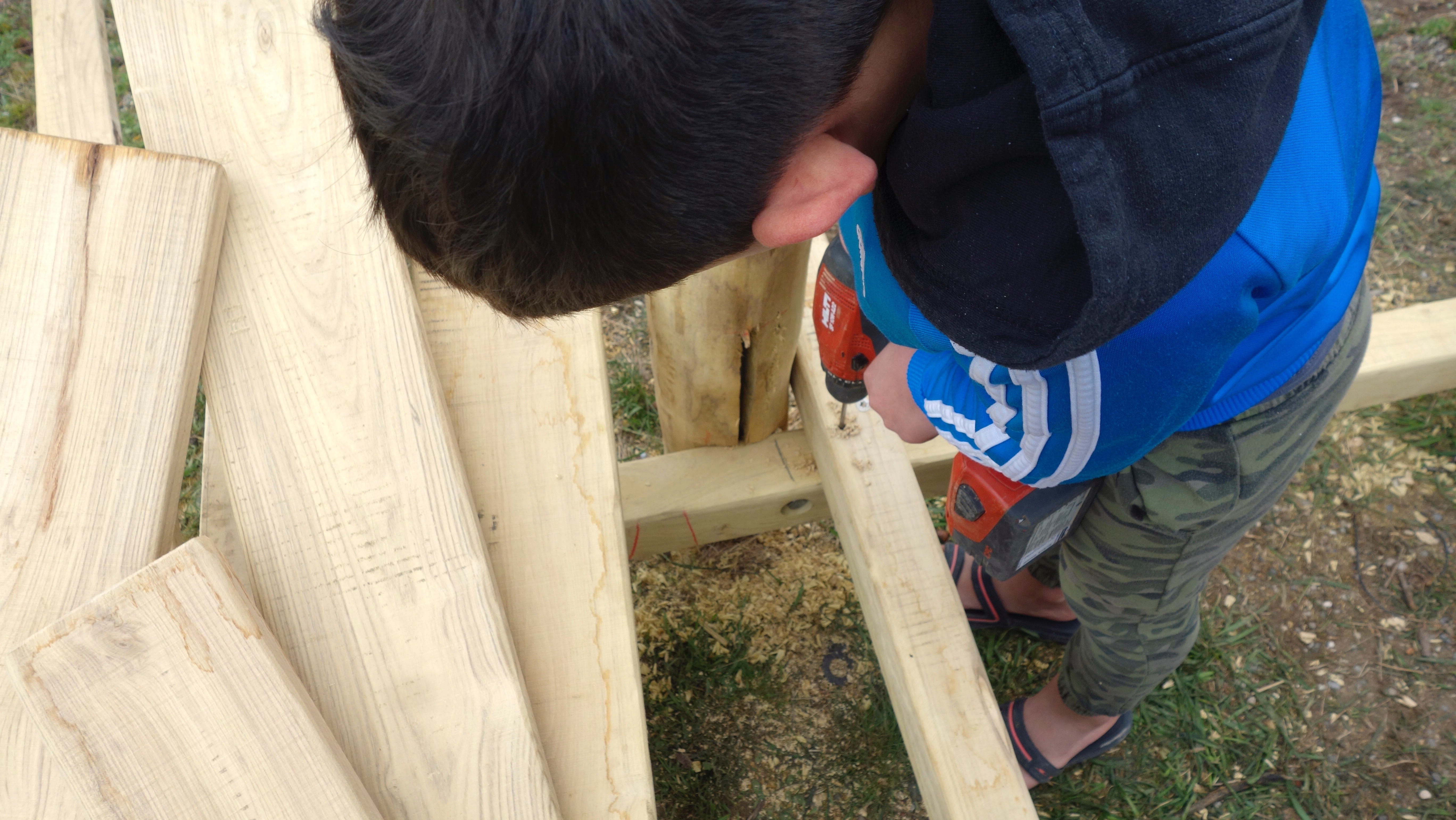 A ROTTEN PLAYSPACE NEEDS RENOVATION
St.Christoph is the oldest refugee accommodation in Freiburg. Around 200 people are living here, half of them are children. The majority are Roma people, many people come form Serbia, but also Syria, Albania, Nigeria....

The rooms are small, the courtyard is shabby and full of garbage. Busted windows, broken bikes, sherds all over. These things and the different religious and ethnic belongings lead to conflicts.

Even small children are outside on their own, although the surrounding is rather inappropriate for children: huge streets, industry, the fair and the airport are neighbors here. Starting point for the project is the old playground, that is rotten and supposed to be teared down with our replacing it.

The time our project starts is in the school holidays, many kids are bored and loaded with energy, that wants to be used. So our team of playground builders and volunteers equipped with tools and machines was highly welcome. Within four days sawed, screwed, hammered and sanded together. The joint activities were exactly what the children wanted to do.
They loved joining the work, no matter if it was digging holes, carrying the wood, screwing...they had great fun and enjoyed themselves.

The new playground with its' red ropes and colorful little windows is now a safe and at the same time beautiful space for the children living in this accommodation and their friends.