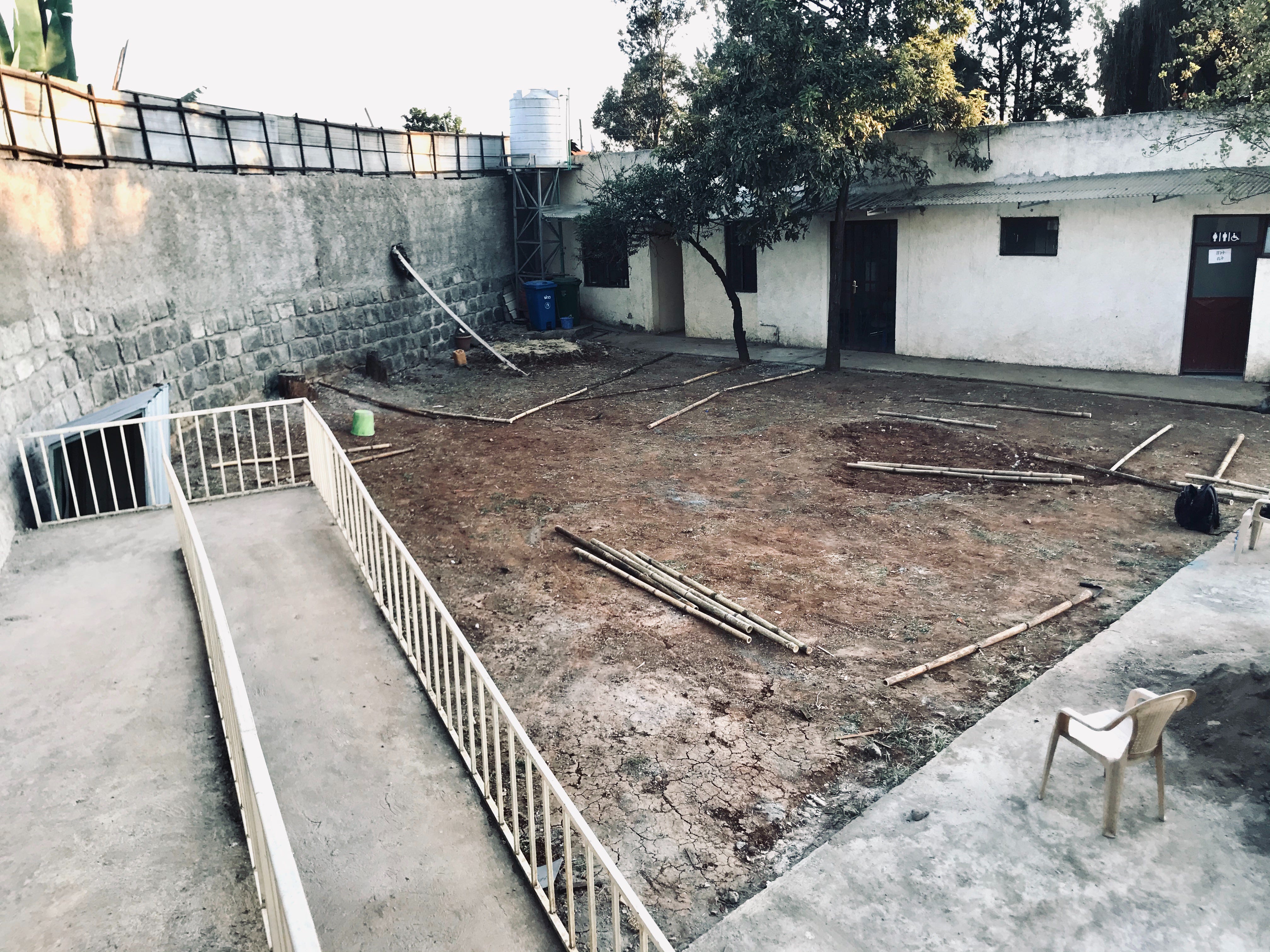 A green oasis for the wheelchair therapy centre Addis Guzo in Addis Ababa
Projecttitel: The wall

Addis Guzo is a NGO that aims to help disadvantaged people on-site.
The focus of the work are children with physical and mental burdens. A thing that is rather hard in a country like Ethiopia. Families are brought to the daycare to get support and advice. Parents are guided to strategies on how to manage the daily challenges with their children. Children also get a physiotherapists treatment.

At Addis Guzo there is a fully equipped workshop to personalize wheelchairs including the trained team of locals to do this work. There is a dance studio, a wheelchair basketball court and different art workshops.

What Addis Guzo is missing between all the concrete is a green, wheelchair friendly playgarden that invites you to explore the world with all of your senses.

A team of volunteers from Germany, Ethiopia and Switzerland took the action for that! Within two weeks of time and many beautiful project experiences later, this former dream became a reality. You would barely recognize the space afterwards.

Special and important for the project: the cooperation of three different associations that where putting together their particular knowledge and techniques like clay and bamboo construction, wood-working, metall-woks and wheelchair expertise.

Highlight for us: Bäne and his team of wheelchair specialists customized a standard double swing that has been sponsored by Kinderland Emsland. A simple to use mechanism has been developed, that allows to click in different seat shells, headrests or other technical aids suitable for the different special needs of children with severe physical restrictions.


A project cooperation with:
Addis Guzo
Rollaid
Qualifutura