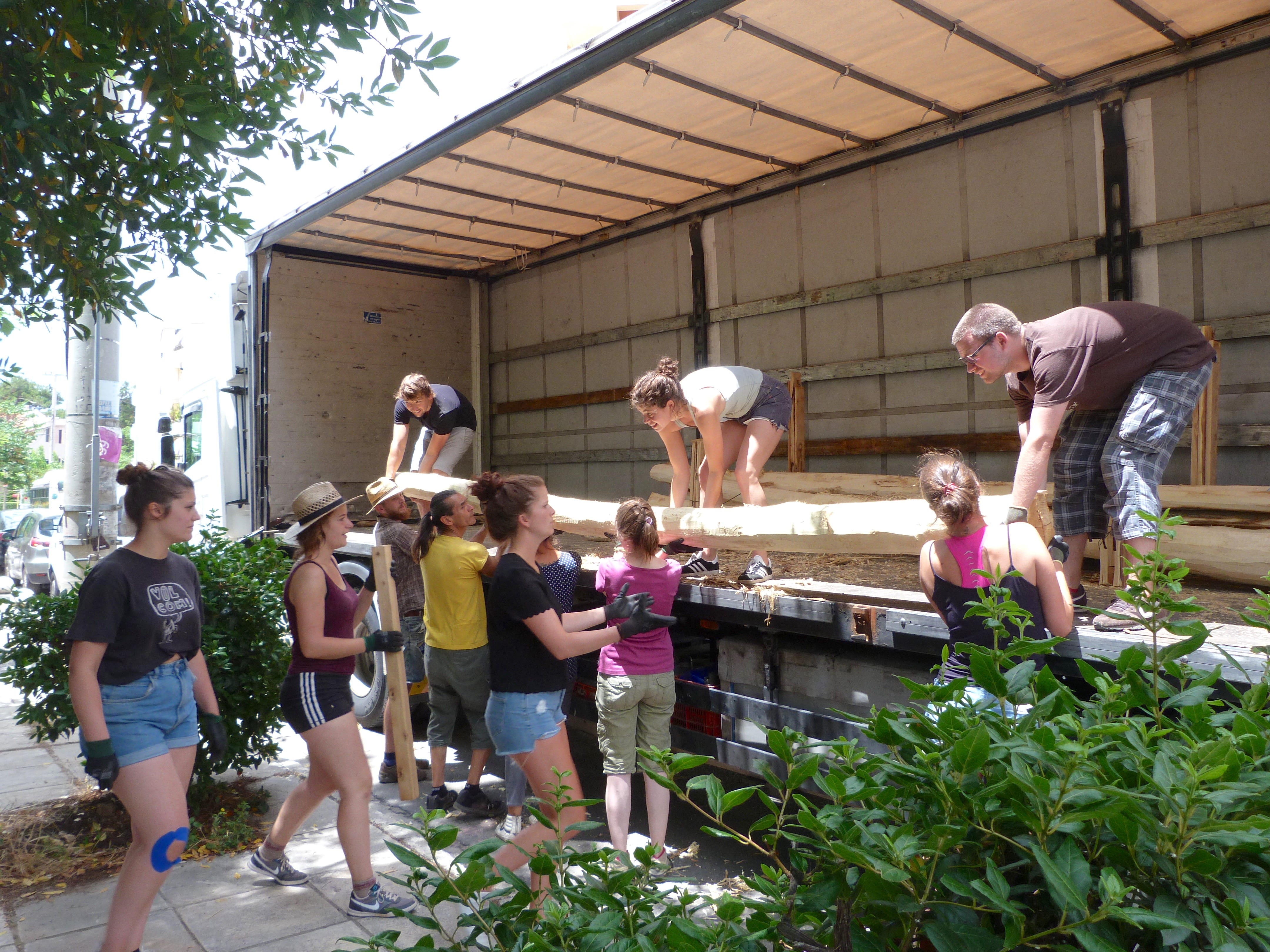 STUDENTS BUILD SCHOOLYARD FOR THE FIRST WALDORFSCHOOL IN GREECE


TRIANEMI (in English: three kinds of wind) is a collective of twenty parents, pedagogues and friends of the Waldorf pedagogy in Greece. Facing numerous crisis in the country it is their goal to establish an exemplary school initiative.

18 students of the free University of Stuttgart travel to Athens for two weeks to help setting up the outside area of the school.
»We were searching for a special challenge for our study trip. We were looking for something with a deeper meaning, something that makes sense, something that makes us grow as students and at the same time we wanted to leave a value for someone behind.« says participant Julia about the project.

The schoolyard was divided in four sections: the outdoor classroom, a huge climbing structure with a wooden tower, a meeting area with different seats and a crazy witch house in a sandpit for the nursery kids.

TRIANEMI, we wish you all the best for starting a new school adventure in September 2017 and we are happy to be part of it!